Festival Maravee Object is back at Castello di Susans in Majano [ Ud ] presenting its core event / exhibition Exploded and recreated opened on November 8th, 2019.
Exploded – metaphorically or really – and Recreated, with other materials and different thoughts, either defunctionalized or put back into operation, are the objects of a curious "theater of art"  in sculptures, paintings, videos, photographs, installations by: Anotherview, Julia Artico, Michele Bazzana, Gaetano Bodanza, Nina Koželj, Lorena Matic, Simone Miani, Eloisa Missinato, Piatto Unico, Antonio Riello, Silvano Rubino, Paola Tassetti; animated by singing and musical performances with the soprano Milena Ermacora, the contralto Gabriella Pellos, choir members of the Teatro La Fenice in Venice and the harpsichordist Gianluca Micheloni, with the dance performances by Erica Modotti and Matilde Ceron, by and with Francesco Collavino and by the actor performance by Fabiano Fantini and Aida Talliente. All of this was anticipated by the videomapping created by the Liceo Artistico Sello of Udine, which translates the festival concept into animated images on the facade of the manor.
An immersive and pervasive journey that stages the relationship between object and human body, the Festival conceived and directed by Sabrina Zannier – created by the Maravee Cultural Association thanks to the support of the Friuli Venezia Giulia Region, the main sponsor Gervasoni, the Municipality of Gemona del Friuli, the Obalne Galerije Piran with the Slovenian Ministry of Culture, AssiUdine and CP & Partners – continues its intriguing visionary journey. To reinterpret – on the five hundredth anniversary of the death of Leonardo da Vinci – the concept of the mediating man between artificial nature and a new world made of human products.
After the summe exhibition Verde Respiro at Palazzo Elti in Gemona del Friuli and the theatrical play Blanc Object at Castello di Colloredo di Monte Albano, Exploded and recreated realizes a journey of contemporary art and entertainment through three sections: Motion / Sound / Daily gestures.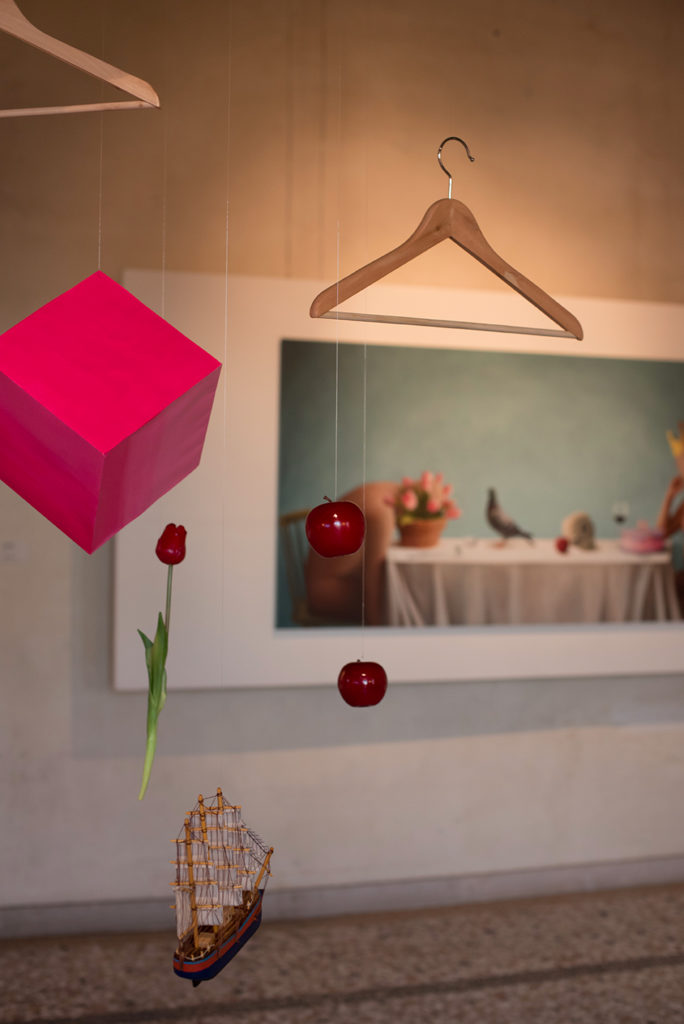 Exploded and Recreated
Castello di Susans, Majano (UD)
Opening: Friday 8 November 2019, h. 7pm 
9 – 17 November 2019