MARAVEE, the contemporary art and entertainment festival conceived and directed by Sabrina Zannier returns with a new and overwhelming edition from May 2019 to February 2020. Fresh, unexpected, in between art and design, the 18th edition of the festival will not betray expectations by confirming a format devoted to the plurality of languages ​​treated with critical, cultural commitment and a little bit of "wonder" that defines the name of the entire project.
With four fundamental appointments and as many satellite events, from the workshop to the conference, MARAVEE OBJECT – this is the title of the 2019 edition – will go into the folds of the relationship between objects and the human body, opening the dialogue between idea and senses, between the mind that designs the function and the body that establishes a sensory relationship with the object.
On the five hundredth anniversary of the death of Leonardo da Vinci, the concept of the mediating man between artificial nature and a new world made of human products returns central.
A world – says curator Sabrina Zannier – where man is a consciously active force that moves the forces operating in the world according to a circularity that from the eye passes to the mind to return to things through the hands, through work. This is the common thread that unites Leonardo's poetry with contemporary production in art and design
The object thus becomes the protagonist of sculptures, paintings, videos, photographs, installations, scenographic settings, dance, theatrical and musical performances articulated in the breadth of a Festival made possible thanks to the support of the Friuli Venezia Giulia Region, the main sponsor Gervasoni, of the Municipality of Gemona del Friuli, of the Slovenian Obalne Galerije Piran and managed by the Maravee Cultural Association.
Springboard for the 2019 edition is the exhibition Verde respiro which opens in Gemona del Friuli on Saturday 25 May at 6.30 pm at the Museo Civico di Palazzo Elti transformed by Maravee into a visionary total green landscape that anticipates the festival concept committed to reiterating that one of the greatest challenges for the future development of human actions lies in the ethical direction of a renewed relationship with the environment.
Tended between nature and anthropization, starting from Gemona – officialized "European City of Sport 2019", leader of the Sportland project that promotes "The nature of the wellbeing" – Maravee Object stages an emotional reflection in the natural landscape with the works of Piero Gilardi, Anotherview (collective composed by Marco Tabasso, Tatiana Uzlova and Robert Andriessen), Chris Gilmour, Antonio Bardino and Luigina Tusini, in close relationship with the show with the actor Fabiano Fantini and the performers Erica Modotti and Maria Anna Deidda of the Associazione Danza e Balletto based in Udine.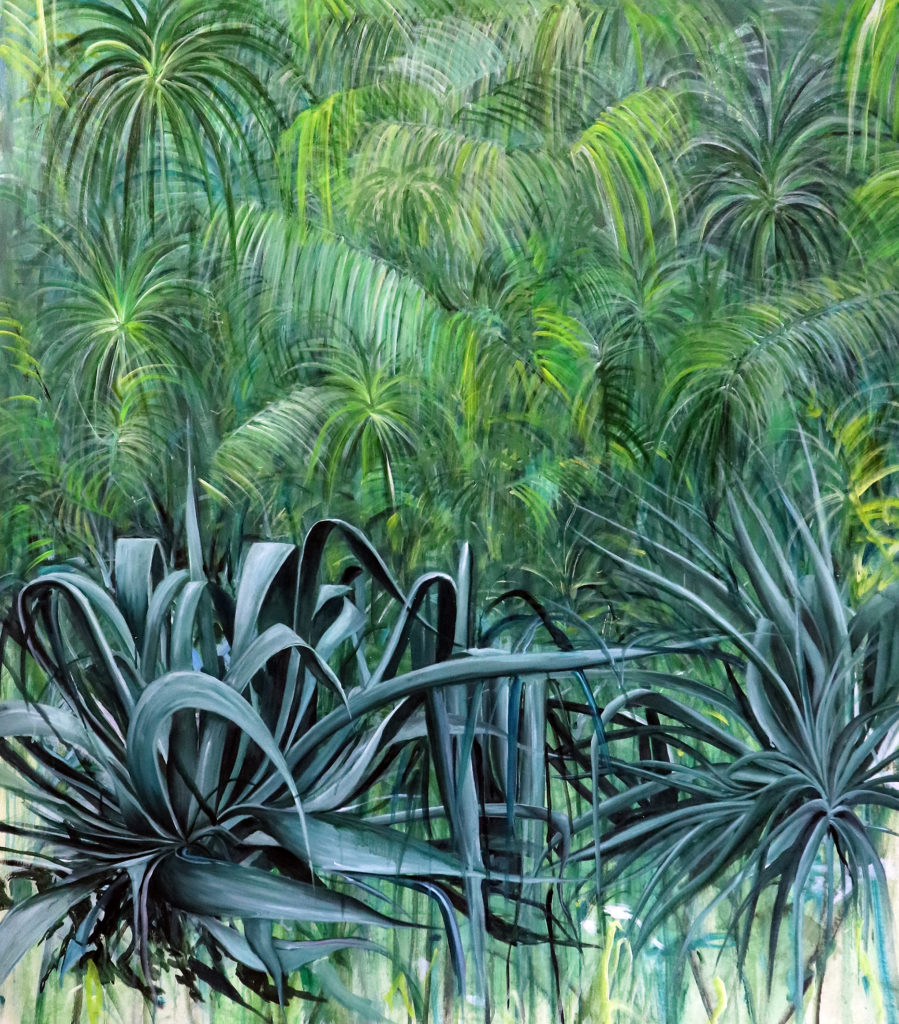 VERDE RESPIRO
Mostra di arti visive e spettacolo con
Piero Gilardi / Anotherview [ Marco Tabasso, Tatiana Uzlova, Robert Andriessen ] /
Chris Gilmour / Antonio Bardino / Luigina Tusini /
Fabiano Fantini / Erica Modotti / Maria Anna Deidda
Inaugurazione:
sabato 25 maggio 2019, ore 18.30
Museo Civico di Palazzo Elti Gemona del Friuli (UD)
May 26th — July 7th, 2019
Hours:
every day from h. 9.30 am — 12.30 am  and h. 3 pm — 6.30 pm
www.progettomaravee.com