Sparkling, explosive, colorful, ironic and seductive!
The 19th edition of the Maravee Festival, entitled Dress, concentrates three events in July. In Grado, the Colloredo Castle and Gemona.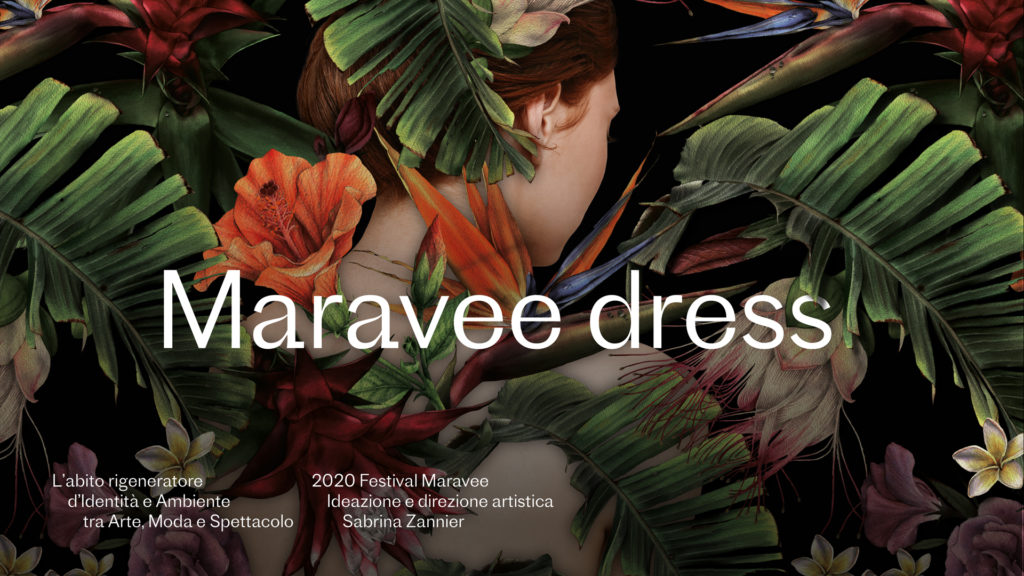 Limits and difficulties always offer the opportunity to face stimulating challenges – says the artistic director, Sabrina Zannier – and this is how we rethought the calendar and the geographical map of the Maravee Dress locations. An organizational effort to transform the logistical problems generated by the health emergency measures into an opportunity to land in new places, further widening the map of the Festival by continuing to turn the spotlight on the many wonderful sites of historical value in Friuli Venezia Giulia.
Conceived and directed by Sabrina Zannier, coordinated by the Cultural Association Associazione Maravee with the support of Regione Friuli Venezia Giulia, of the municipalties of Grado and Gemona del Friuli and of the Slovenina Obalne Galerije Piran, 
Maravee Dress faces the theme of the dress by discovering its symbolic, social and anthropological value among its folds, to reveal the hinge between inside and outside. Because the dress is not only a film around the body, but it claims to possess it, shape it and transform it.
Motivi di natura  unveiled through Benedetti life of the Slovenian designer Matea Benedetti who marries luxury with environmental sustainability by promoting the dialogue between aesthetics and ethical awareness, stylistic and technological innovation, stages the mood of the entire Maravee Dress Festival at the Casa di Musica di Grado.
Between nature and culture, Benedetti stages clothes made with unusual fibers: Appleskin, a biopolymer obtained from the scraps of apples in the production of fruit juices; Piñatex, an innovative natural fabric, similar to leather, based on pineapple leaf fibers… From the philosophy of the circular economy to the management of food waste, Motivi di natura suggests the way to a better world!
Motivi di natura traces an intriguing scenographic path created by Belinda De Vito which unfolds in two naturalistic suggestions. The ground floor of the Casa della Musica winks at the Amazonian forest, cloaked among real plants, by the greens and reds of Parrots 'Poetry Collection. Companions of man since ancient times, birds also echo in the works of the Mosaic School of Friuli, which depict details taken from the mosaics of the Basilica of Aquileia, referring to the mosaic floors of the adjacent archaeological area of Grado
At the first floor Adriano Morettin's lightbox amplifies the immersive experience of the deep blue sea with dresses from the Octopus Intelligence Collection.
On the top floor of the Casa della Musica, next to an "apple-flavored" dress, a screen pulsates the Benedetti universe as a work in progress from the production of clothes to the fashion show.
The same monitor presents in loop the video of the performance Upcycling per motivi di natura with the voice of Aida Talliente, the dresses by Romina Dorigo and the coreutica project by Erica Modotti, Matilde Ceron, Giulia Bauzon with the soundtrack by Vittorio Vella.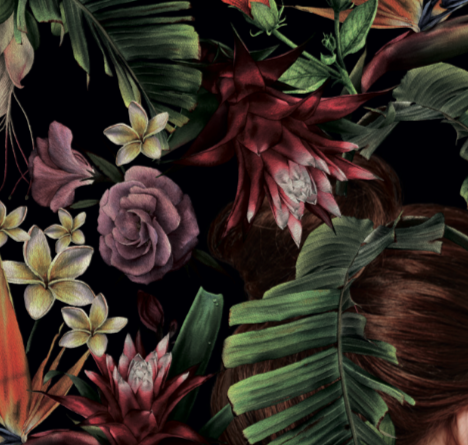 MOTIVI DI NATURA / Benedetti Life
Scenographic voyage through dress by: 
Matea Benedetti
With:
Adriano Morettin / Romina Dorigo / Aida Talliente / Erica Modotti
/ Matilde Ceron / Giulia Bauzon / Vittorio Vella / Scuola Mosaicisti del Friuli
Casa della Musica
Piazza Biagio Marin, 2  Grado [ Go ]
3 — 31 July 2020
Opening:
Friday 3 July, from h. 7 pm