On the occasion of the 2018 Barawards Innovation of the year awards ceremony held at the Unicredit Pavilion in Milan, the brand new Timber bucket from Italesse won the prestigious award promoted by Bargiornale, Ristoranti, Dolcegiornale and Webar dedicated to the most innovative products, services and equipment for the "out of home" world.
Selected from among the solutions launched between October 2017 and September 2018, Timber represents one of the most recent and complex projects developed by Italesse.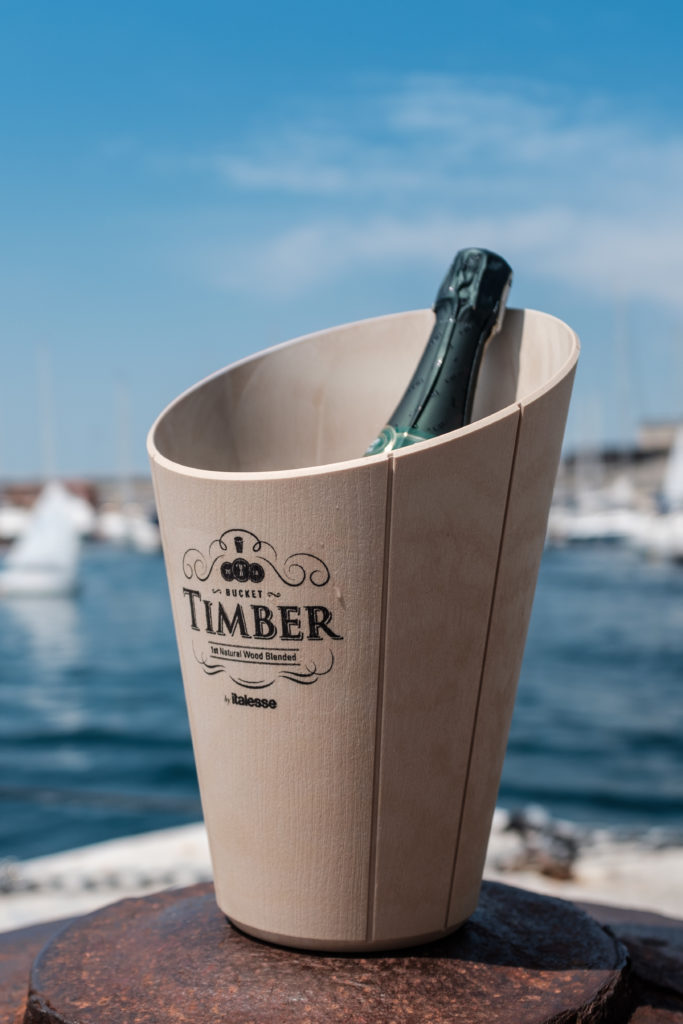 Massimo Barducci — Managing Director and co-owner of the company — who followed its development first hand for more than three years and who, not by chance, personally accepted the award, stated:
Receiving Barawards Innovation 2018 is a great privilege, but first and foremost it is important recognition of the work Italesse has done all of these years. The company has always invested time and resources in the research and development of new products, new materials and unconventional aesthetics capable of leaving their mark on the market. With Timber, we wanted to push even harder on the research accelerator, embracing a focus on the bio world, on sustainability, on the repurposing potential of a highly technical sector like glassware. We still have a long path ahead of us that I am certain will lead to plenty more innovations in the years to come.
Entirely made in Eco Wood — a composite obtained from wood derivative organic materials, such as lignin and cellulose, and fibres and carefully balanced natural additives, the perfect ecological alternative to plastic — Timber represents an entirely new concept in the world of wine and spirits, not only for the eco-friendly aspects of the materials, but primarily because of its technical characteristics such as water tightness, resistance to sunlight elasticity, extraordinary tensile strength and impact resistance comparable to standard thermoplastic materials and, last but not least, its resistance to mould.
The aesthetic characteristics of Eco Wood are no less, reflecting the delicate textures of wood recreated with a minimalistic and elegant design and a range of colours from the most intense wengé to the coolest white. These are details that make Timber the ideal product for the indoor and outdoor world, able to fit into many different environments, restaurants and bars, but also sophisticated and popular interiors.