In the heart of winter, Maravee brings a touch of summer with Sport del Bellessere, the solo exhibition by Carole Feuerman which opens at 6pm on the 19th December. The rooms of the Museo Civico del Palazzo Elti in Gemona del Friuli (Ud) transform into a lush Garden of Eden, exploring the concept of Therapy in a positive sense of living.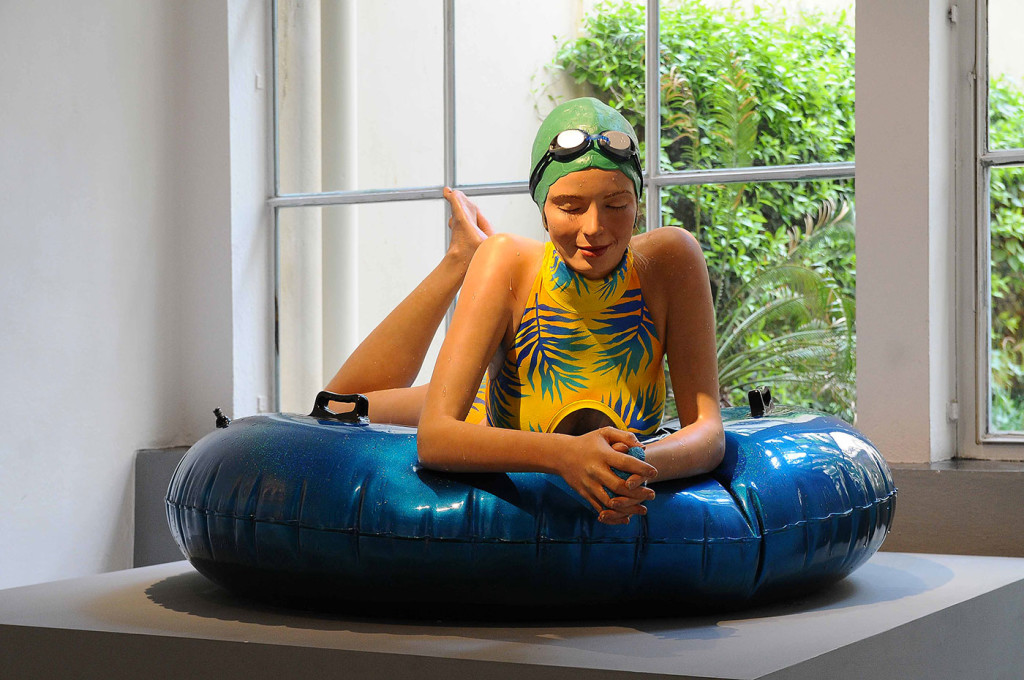 The American artist Carole Feuerman is one of the most renowned and appreciated hyperrealistic sculptors in the world. Her exhibition Sport del bellessere, presents the works she is best known for, and which won her the first prize at the Beijing Biennale: her figures connected to water.
These sculptures of bathers and swimmers are tied to the artist's own deeply-felt physical and emotional experiences. Her work is the fruit of an artistry that is full of sensuality, tied to imagery that mixes together form and desire, and where hyperrealism plays with Pop Art, enriching it with handcrafted skill and a knowledge of materials. Her figures are so "alive" that they almost seem to breathe.
SABATO 19 DICEMBRE 2015, ore 18.00
MUSEO CIVICO DI PALAZZO ELTI
GEMONA DEL FRIULI (UD)
Mostra aperta fino al 21 Febbraio 2016
Tutti i giorni 10.00-12.30 e 14.30-18.00
Chiuso il lunedì e il 25 Dicembre 2015.
26 Dicembre 2015 e 1 gennaio 2016: 14.30-18.00