Salone degli Incanti in Trieste. SALOTTO.VIENNA, is a contemporary art Viennese parlor a multimedia and multicultural space where more than 200 guests coming form the Viennese music and art scene, will alternate over 33 nights.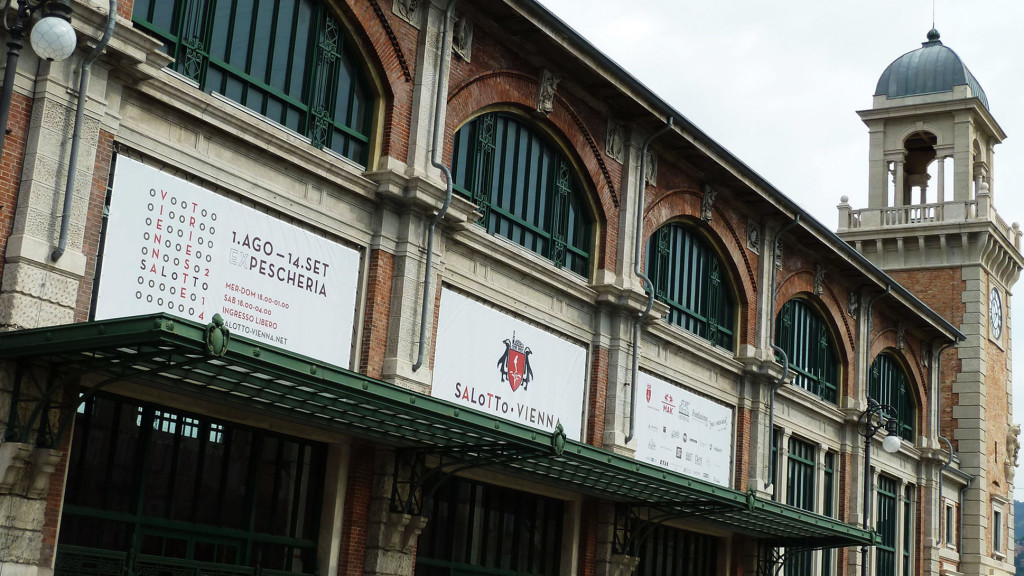 Exhibitions, talks, performances and vj-sets will be the spark for new discussions and cross-fertilization over art, future, idea exchange and much more.
SALOTTO.VIENNA, is a place of research to search for new points of view and occasions of growth, directed by curator and producer Jürgen Weishäupl and realized by Realizzato dal MAK upon invitation of Triest Mayor Roberto Cosolini, Comune di Trieste and with the support of Generali, Fondazione CRTrieste and Regione Friuli Venezia Giulia.
NOTE: Press release only available in Italian
EX PESCHERIA – SALONE DEGLI INCANTI,
PORTO TRIESTE [RIVA NAZARIO SAURO] - IT
1 AGOSTO–14. SETTEMBRE 2014
www.salotto-vienna.net