The International Award for Best Screenplay "Sergio Amidei" is back from 23 to 29 July in Gorizia with an intense programme of prizes, events, meetings, a new website, new graphics and a new location to celebrate the 40th edition of the event.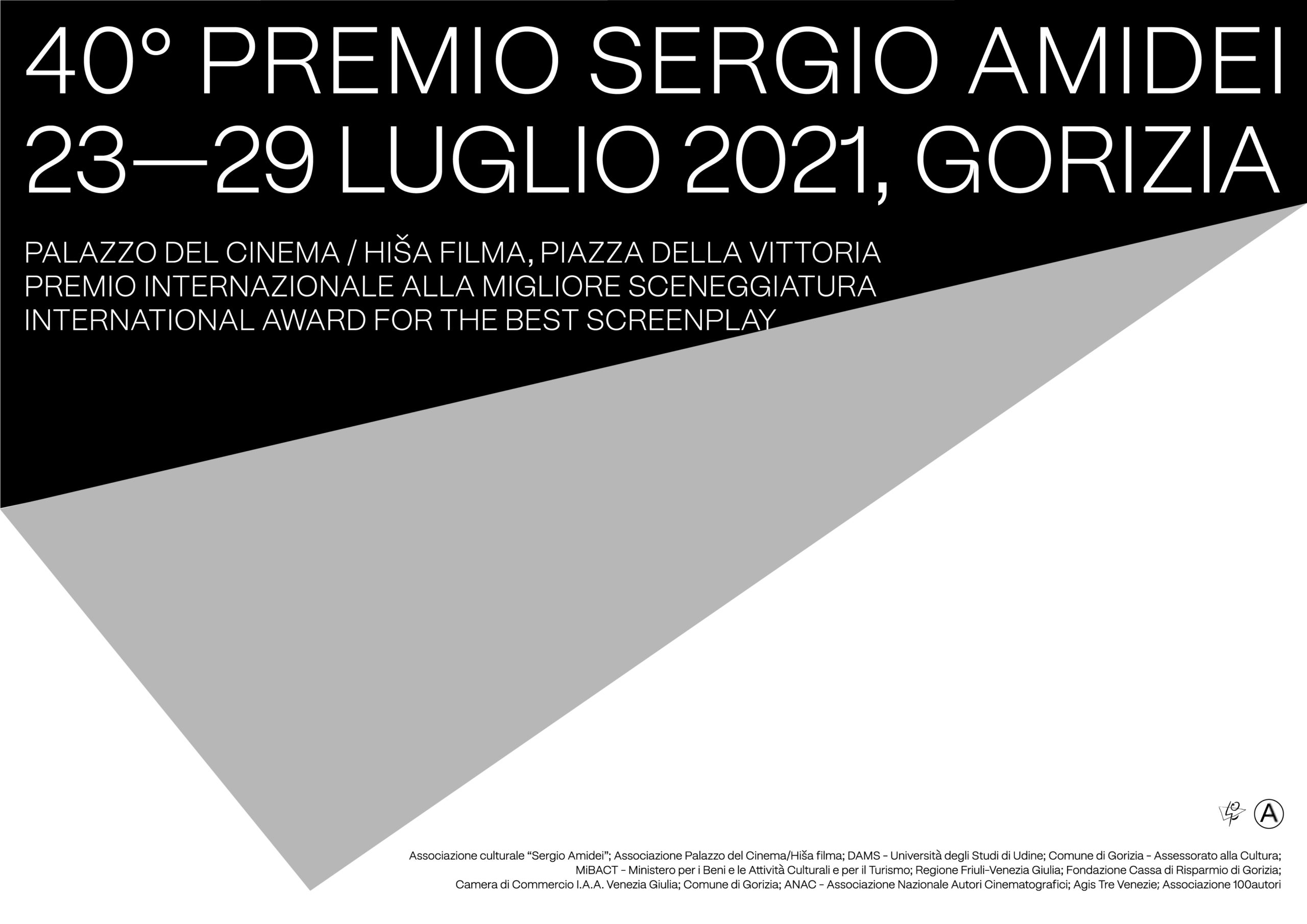 Organised by Associazione culturale "Sergio Amidei" in partnership with Dams – Discipline dell'audiovisivo, dei media e dello spettacolo, Corso interateneo Università degli Studi di Udine e Trieste, 'Associazione Palazzo del Cinema-Hiša Filma, the International Award for Best Screenplay "Sergio Amidei" is back — after the 2020 held in different stages — to its original schedule to offer 7 dense days of cinema among films, special events, meeting with the authors devoted to screenplaying.
The new location
Among the novelties of the Premio Amidei 2021, the important transfer of the summer arena to the central Piazza Vittoria. From the lush setting of the Coronini Cronberg Park to the city center to foster an ever closer dialogue between the activities of the adjacent Palazzo del Cinema – Hiša Filma and the wide spaces of the beautiful city lounge.
The programme
An intense programme will see the alternation of films in competition for the International Award for Best Screenplay "Sergio Amidei" – awarded each year by the jury composed of screenwriter Doriana Leondeff, directors and screenwriters Francesco Bruni, Massimo Gaudioso and Francesco Munzi, the director Marco Risi, the producer and President of the Jury Silvia D'Amico and the actress Giovanna Ralli – at the meetings with the winners of the sections dedicated to the Opera d'Autore Award and the Cinematographic Culture Award, from Amidei Kids to mini reviews, book presentations with combined projections, meetings with the authors.
The collaboration
The collaboration with galleria d'arte studiofaganel [ Gorizia ], the Associazione La Cappella Underground [Trieste ], Le giornate della luce [ Spilimbergo ] and from this year even with France Odeon, Festival del Cinema francese [ Firenze ] and Transmedia srl have been confirmed.
The programme will be unveiled on the occasion
of the press conference scheduled for
29 June, 11.30am
at the Mediateca.GO "Ugo Casiraghi" in Gorizia
[ in person and streaming ]