Italesse closed the year 2014 with a main event in the company's history, perhaps one of the most important and ambitious projects ever undertaken: the presentation of the perfect glass for tasting Champagne.
A challenge from a technical, formal and design standpoint which Italesse has dealt with through an extraordinary work of synergy between Richard Juhlin, the "nose" for Champagne par excellence, the trio
of designers and architects Claesson Koivisto Rune, the minds behind of the world's most celebrated
design firms, winners of numerous awards, including the Red Dot Design Award (Best of the Best
2013) and Designer of the Year 2013-2014 (Elle Decor) and, of course, Italesse, a company with over
twenty years of experience working side by side with some of the more prestigious Champagne Maisons,
able to develop technical know-how of an extremely high level.
A concentrate of expertise that has breathed life into Optimum, a glass studied down to the smallest technical and formal detail in order to turn the tasting experience into a truly memorable sensory experience.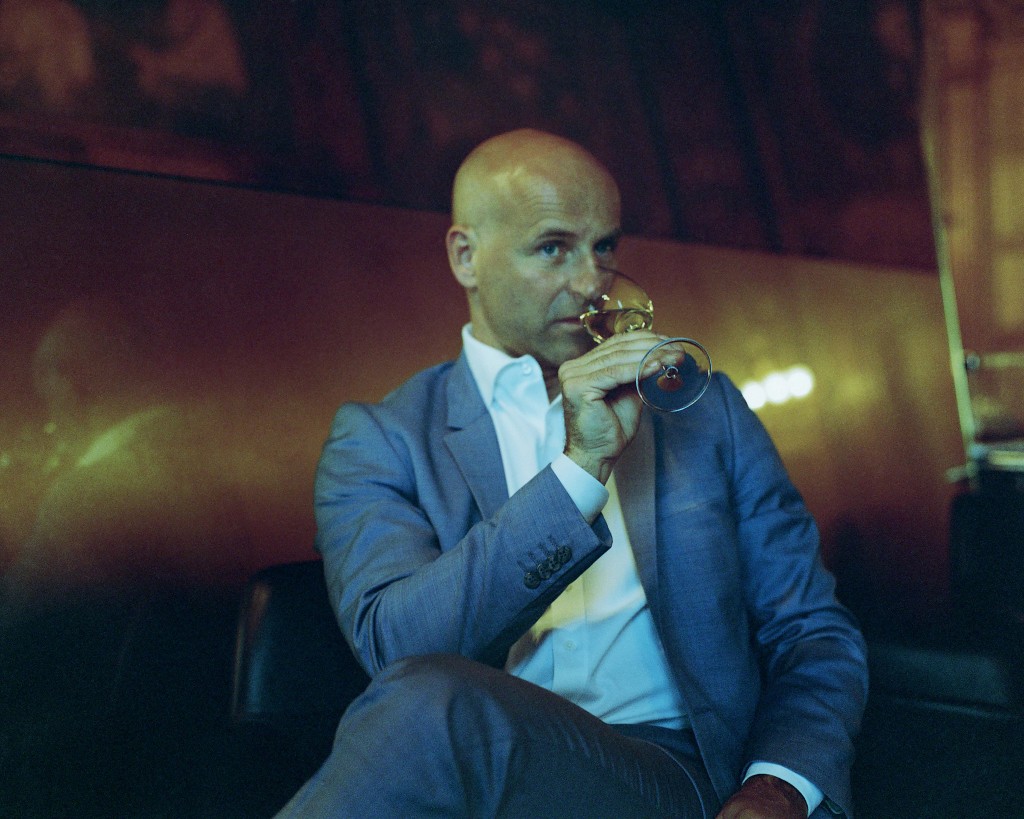 Following the strong indications provided by Richard Juhlin, extremely able in cataloguing Champagne
tastes, fragrances and shades thanks to his one-of-a-kind olfactory sensitivity, Claesson Koivisto
Rune have managed to complete the arduous task of "translating" the technical suggestions into an
ideal stem glass, featuring perfect proportions and essential lines.
The skilful balance of the height and width of the bowl, the closing of the glass rim – proportionally studied
with respect to the bowl angle, the depth of the piqûre and of the perlage point, the sublime quality
and lightness of the glass, perfectly distributed, guide the aromas and fragrances of the Champagne
towards the nose with the right intensity, for unparalleled tasting.
Richard Juhlin has moreover optimized the serving level of the Champagne in order to obtain the maximum sensorial experience. This line – called the Richard Juhlin Line – is available in a special edition of the Champagne glass.
At the taste test, Richard Juhlin was enchanted by his own creature. The Optimum glass, in fact, offers
the experience of state-of-the-art tasting.
The Champagne opens up perfectly, I can taste all of its complexity
and delicacy

Richard Juhlin, Champagne expert
Lastly, the unique design, which can be seen in the sunken curve at the base of the glass, makes
Optimum an icon for Champagne lover, beyond fads, combinable with any other line of wine and
water table glasses and stem glasses, elegant and minimal, formal and modern.
Richard Juhlin Optimum per Italesse
official presentation
LE DOMAINE LE CRAYÈRES, REIMS - FRANCE
20.11.2014
www.italesse.com