The new Lak Collection by Ivory as presented during the 2014 Design Week in Milan and now it is back ready for the 2014-2015 Fall/Winter Season. The Lak Collection is richer than ever because we have introduced new colours, new products, new and improved materials that increasingly match the tailor-made concept proposed by the company.
The Lak Collection exploits once again the lacquer theme that was firstly anticipated in the Huxley, lrunk – lacquered and in a rich orange nuance – and now it introduces the first series of trays/coffee tables made of lacquered Cristalplant.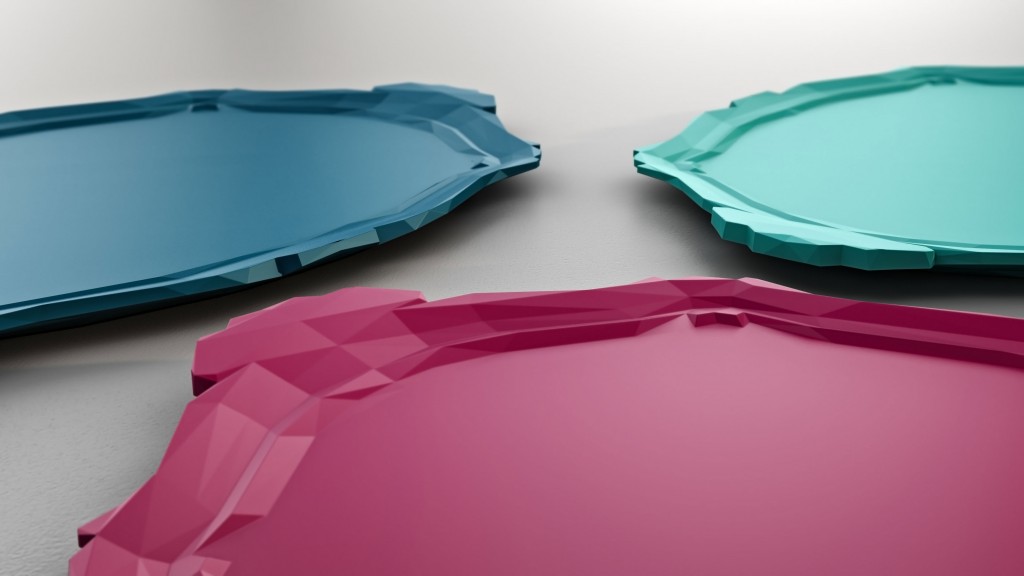 The new trays are called Ballard and Bradley – They can be placed on a base and be selfstanding.
They were designed on the basis of a new reading of De Rllliet's baroque lines that have been replaced by geometrical carvings, gleanings, concave and convex volumes hereby turning what looked like an initial gamble into an original project able to bring to a higher level the idea of surface engraving that is always present in Ivory's world.
Therefore the result are two trays stemming from the same idea but characterized by different lines: Ballard is oval while Bradley is rectangular and available in three different sizes. They are available in a range of 10 complementary colours that are intentionally opaque and a series of gradients. With My Ivory, personalization programme Ballard and Bradley will be made in the colour of your choice.